Monthly Services from September to May
Once a month on Sunday afternoon at 4:00 PM some of Toronto's best jazz musicians come for a lively service of music and reflection to lift the spirit. It lasts about an hour and is followed by our "Wine and Perrier" reception.
Usually on the 4th Sunday of each month from September to May. Follow us on Facebook @etobicokejazzvespers and check our calendar frequenltly for dates and details.
We're grateful to the amazing Michael Occhipinti, who curates the series, inviting some of the world's finest Toronto Jazz musicians.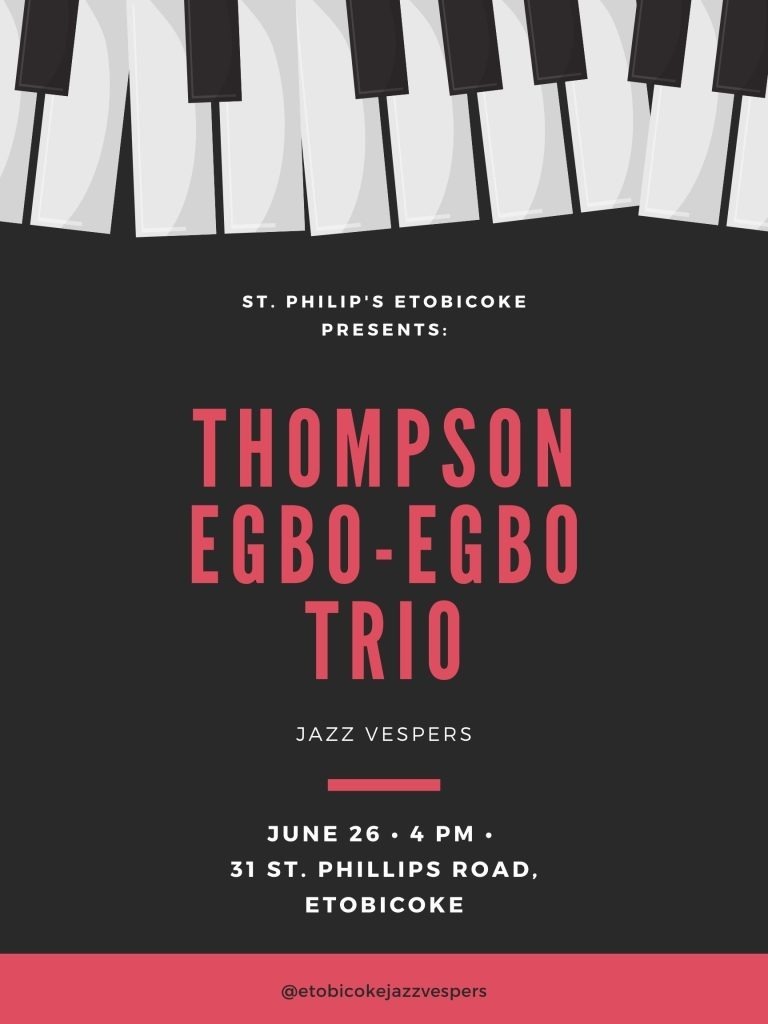 In the news
SNAP'd – Our Jazz Vespers services were featured in the magazine's April 2020 upcoming events section.
SNAP'd is an online publication that specializes in community-based advertising, public relations, networking, marketing initiatives and local events.