Incumbent
The Reverend Mike Stuchbery
priest-stphilipetobicoke@toronto.anglican.ca
Office: 416 247 5181 ext. 2
Cell: 647 270 3758
Father Mike is available for all pastoral issues and spiritual direction. He is always happy to talk theology or simply lend a listening ear. Mike offers prayer, absolution and anointing.
Please contact Mike for all inquiries about baptisms, weddings or funerals, or to arrange for a pastoral visit, including Home Communion.
Find out more about Fr. Mike
Before moving to Toronto in 2017, Mike lived in the UK, Montreal, PEI, Winnipeg, Vancouver, and Squamish & Penticton, BC. He is married to Tracy and has three grown children.
He has been employed by the Church since the late 1980's in various capacities: verger, youth minister, intern, and priest. Mike also spent a few years working in the music business in Montreal in artist management and song publishing.
Mike earned a BA at McGill University in English/Cultural Studies and an MDiv. at Vancouver School of Theology. In addition, he completed a three-year program in Spiritual Direction through the Diocese of Kootenay and was the first priest in Canada to be licensed to a Diocese as a spiritual director.
Mike was ordained deacon in the Diocese of Kootenay in 1999, and priest in the Diocese of New Westminster (Vancouver) in the year 2000. He served congregations in Richmond, Squamish and Penticton, BC. As a Canon in the Diocese of Kootenay, Mike was a Regional Dean, Chair of the Archbishop's Examining Chaplains, member of the Archbishop's Committee on Ministry, and member of both Diocesan and Provincial Councils.
Living in Toronto and serving at St. Philip's continues to be an exciting adventure for Mike. He brings his passion for liturgy, music, spirituality, education and congregational development as well as his love for journeying alongside people in their lives in Christ.
---
Parish Administrator
Nigel Weaver
stphilipetobicoke@toronto.anglican.ca
Office: 416 247 5181 ext. 1
Nigel acts as Secretary to the Incumbent.
He is responsible for the day-to-day business and financial affairs of the parish.
Nigel manages our buildings and handles all bookings, creates weekly service leaflets and other communications.
In addition Nigel looks after the administration of our website.
---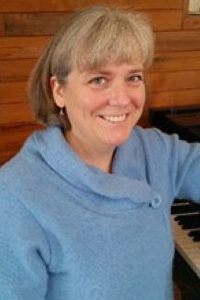 Music Director
Tracy Stuchbery
tracy.stuchbery@gmail.com
Phone: 416 247 5181 ext. 1
(please leave message)
As pianist, organist, choral director and teacher, Tracy runs the music program of the parish.
She chooses the music, directs the singers and instrumentalists, and teaches the congregation.
In addition, Tracy produces concerts and other events open to the wider public.
---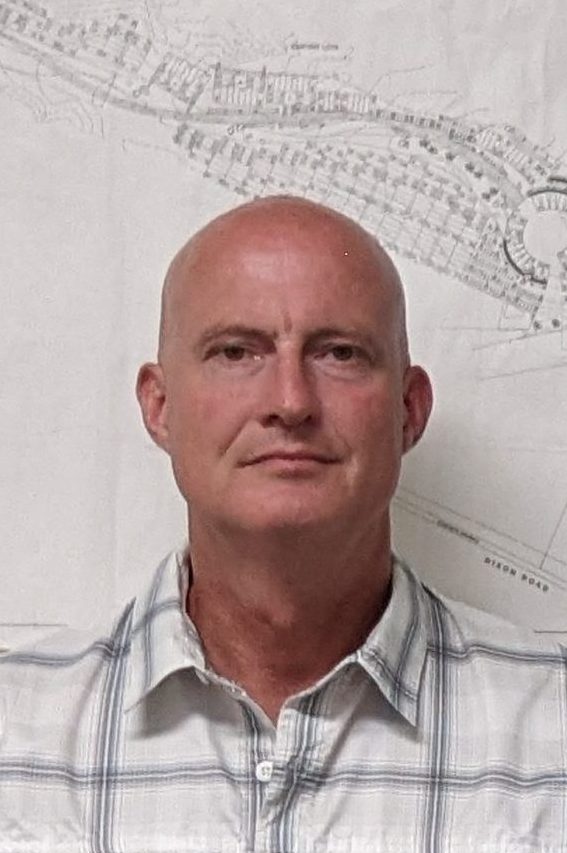 Cemetery Manager
Dirk Albishausen
cemetery@stphilips.ca
Hours: by appointment only
Office: 416 247 5181 ext. 3
Cell: 416 244 5548 (call or text)
Dirk manages our churchyard and cemetery. He obtained BAO certification on compliance with the Funeral, Burial and Cremation Services Act in 2019.
Please contact Dirk to schedule an interment. He will gladly coordinate services with you or your funeral home, assist with the purchase of a lot, help with memorialization options, and answer any other cemetery-related questions you may have.
---
Verger
Charles Ling
Phone: 416 247 5181 ext. 1
(please leave message)
Charles is present for all church services and parish events. He is also available to assist at weddings, funerals and private functions.
In addition to ensuring that the premises are ready to welcome you, Charles can help with a customized room set-up and the clean-up after your event.
Please make arrangements for his services through the Parish Administrator.
---
Our Executive Team
---
---